Brick deterioration starts at the top of the brick near the outside edge. Water infiltrates from above, through a deteriorating, or recessed mortar joint. The face of the brick separates from the rest of the brick, leaving the inside exposed to the elements. This occurs frequently with recessed or deteriorating mortar joints or inferior brick.
A. Water enters the top of the brick through a failing mortar joint, creating an ice pocket.
B. The ice pocket expands and collects more water.
C. The face separates after several freeze-thaw cycles.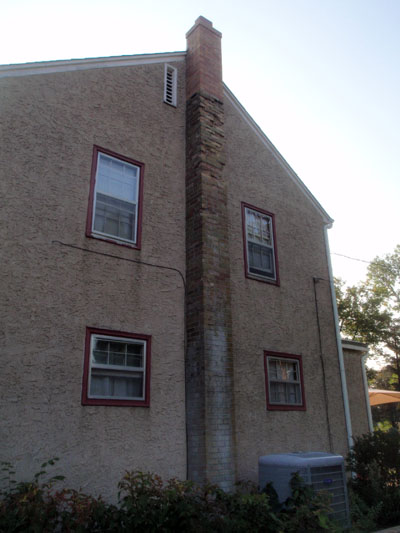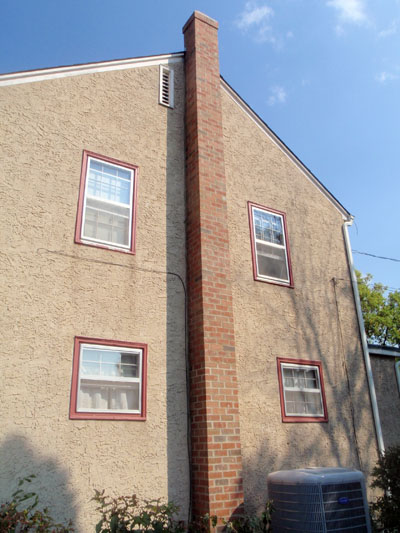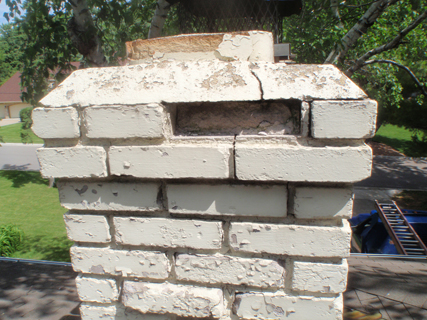 Notice how the only spalling brick happens to be below the crack in the cement cap.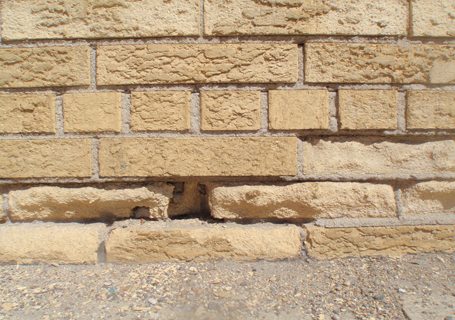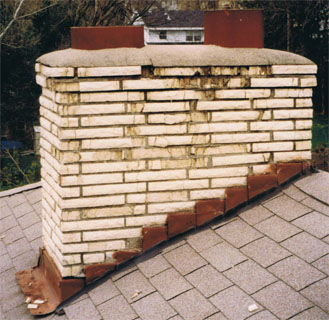 Spalling occurs anywhere water is abundant. Chimney Tops, below windows, the top four ft. of any building, the lower two ft. of Brick Veneer due to deflected rainwater and moisture emitted from plant life and snow and anywhere near leaky Gutters.