This brick veneer fell to the ground due to a lack of wall ties. Because the brick to the East and West is also bowing out, we will be removing more brick and then installing new wall ties and rebuilding the veneer with new matching brick.
We removed the old tarpaper and replaced it with a modern "Vapor Barrier" and after installing wallties we built the two piers on the left and it looks like we have an accurate color match.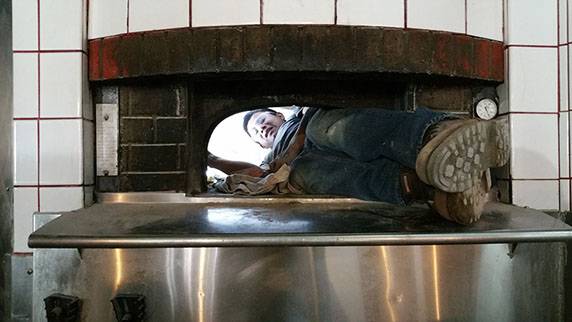 We replaced damaged bricks on the inside of this pizza oven in a newly remodeled restaurant in North Loop, Minneapolis.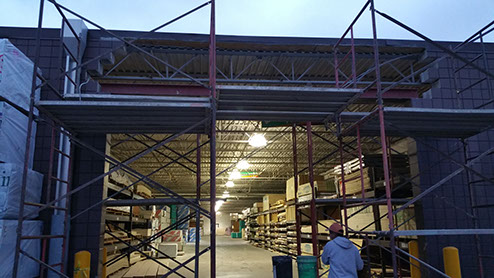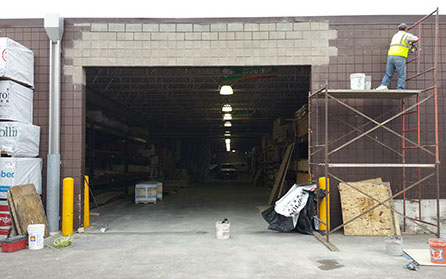 We rebuilt this overhead after it was damaged by a speeding forklift.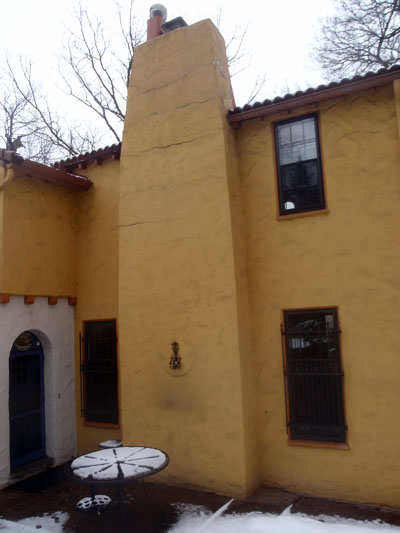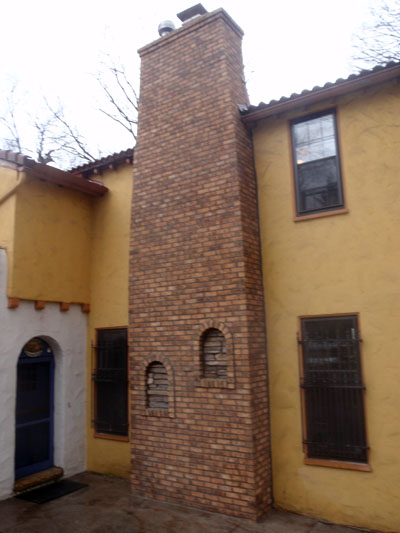 This was another stucco chimney with sand-lime brick on the inside; The wire lathe inside the stucco was the only thing
holding it together. The homeowner chose to rebuild the chimney with face-brick, without using stucco; a better look and
more durable.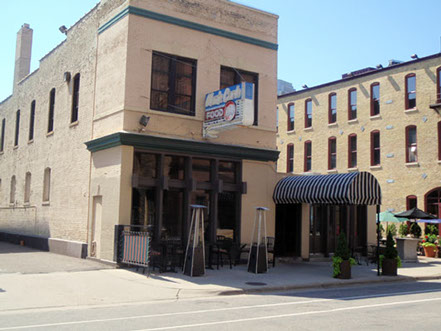 I installed brick veneer on the inside of this restaurant in the Minneapolis warehouse district,
darker mortar was used to make it appear like an original part of the building.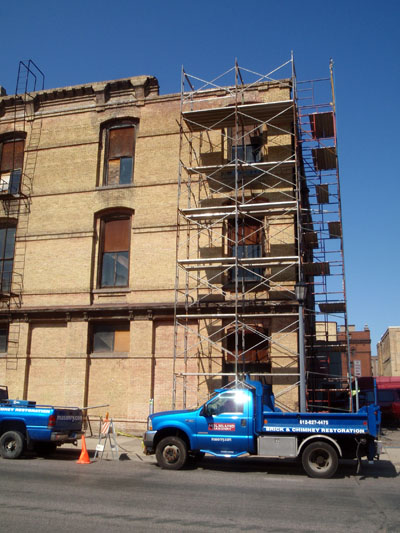 This building in the Minneapolis warehouse district
needed several arches rebuilt.
These are Chaska Brick which are typical in many of the River Towns in Minnesota.
I have many of these brick salvaged from other projects in my yard.