The top six ft. of this Brick Veneer required rebuilding because the top of the wall was separating from the structure due to lack of Wallties.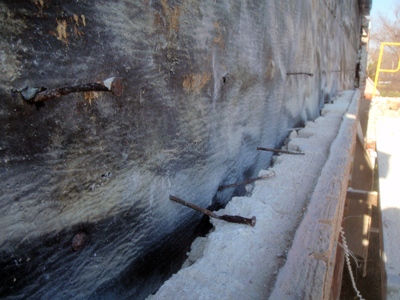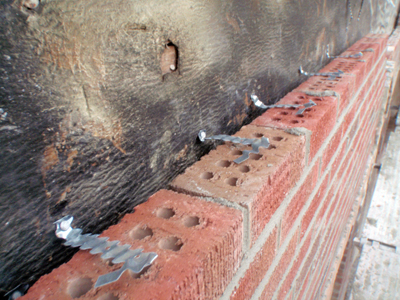 Many of the older buildings were built without using Wallties. Often they used large nails, with the end of the nail protruding into the mortar joint between the bricks in an effort to anchor the brick veneer to the structure.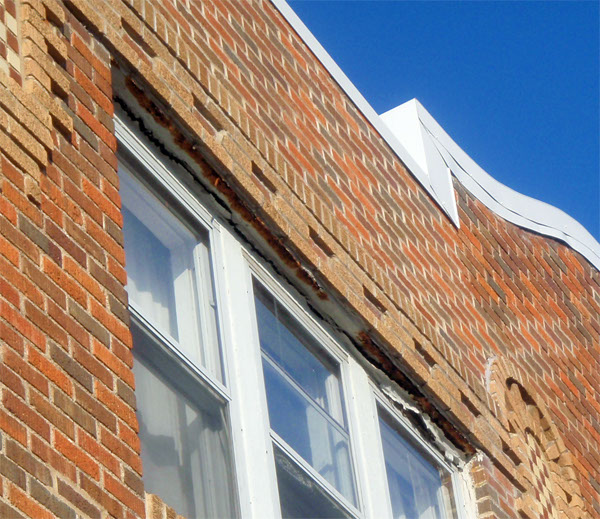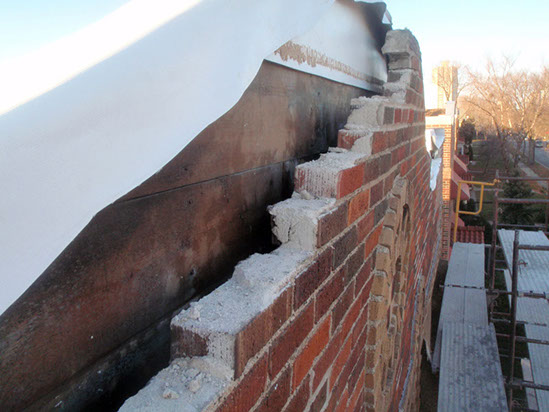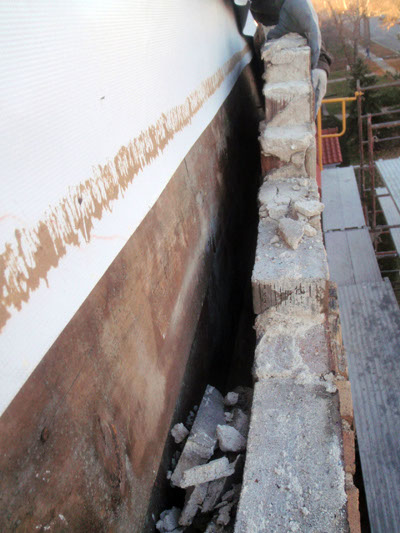 This shows how the Brick Veneer had separated 4 inches away from the structure due to lack of wallties. The rusty Lintels were also replaced above the windows.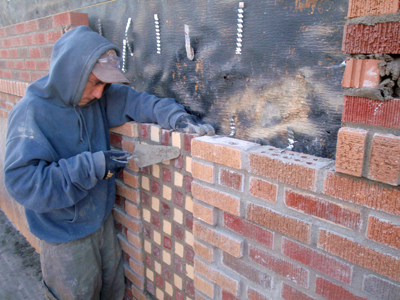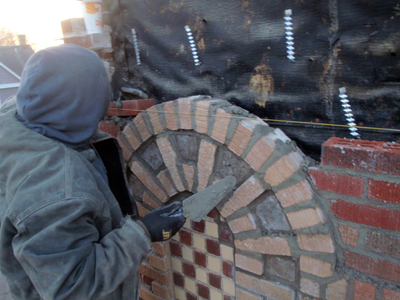 The original designs were emulated and the original brick and mortar colors were matched perfectly. The final product looked original and revealed no evidence of maintenance.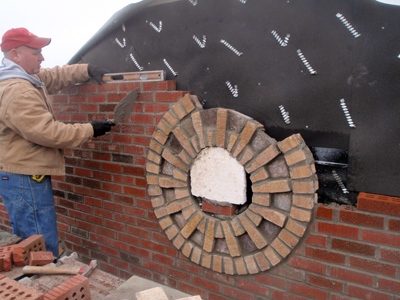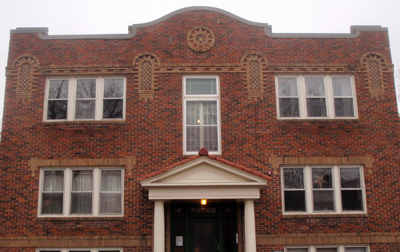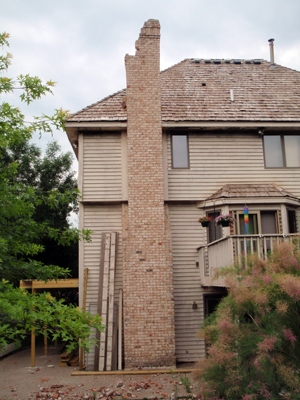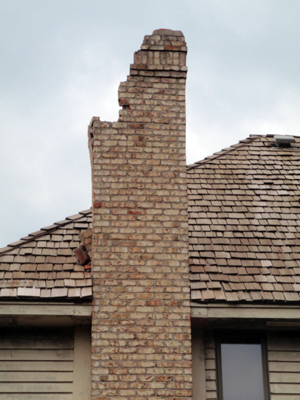 This chimney was damaged by lightning. The reusable brick were cleaned of the original mortar and reused. The new matching brick were installed on the back side of the chimney.