Flueliners can often be replaced without rebuilding the entire chimney.
On a larger chimney like this, we can access the flueliners from the top after removing the cement cap. The old flueliners are then removed from above the smoke shelf up to the top; the chimney is then re assembled using new flueliners, fireclay and portland based cement cap.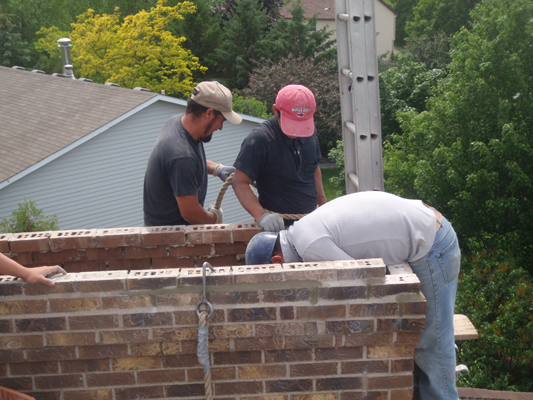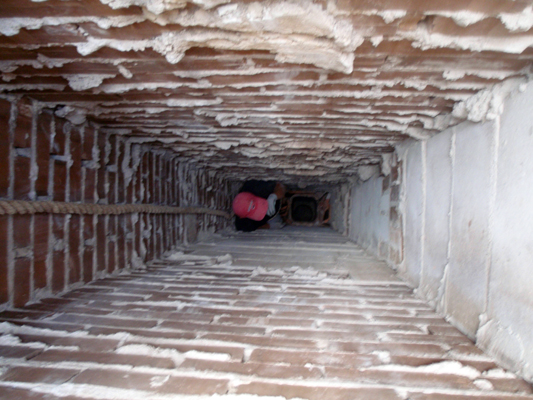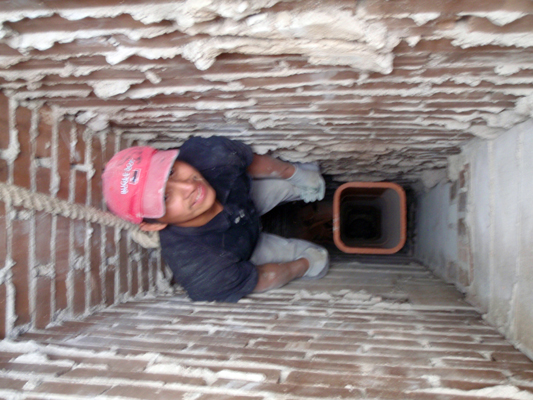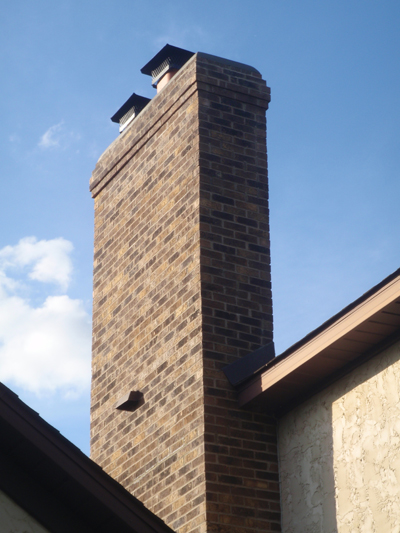 This chimney needed all the flueliners replaced after a chimney fire.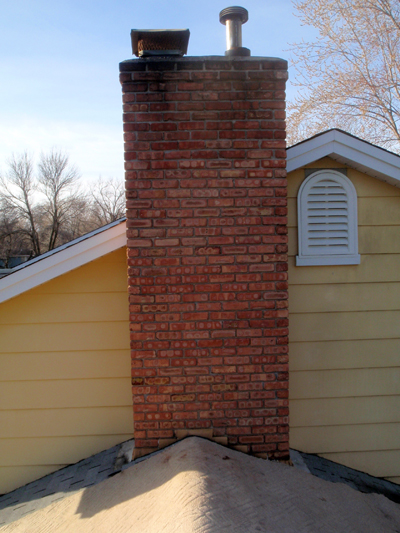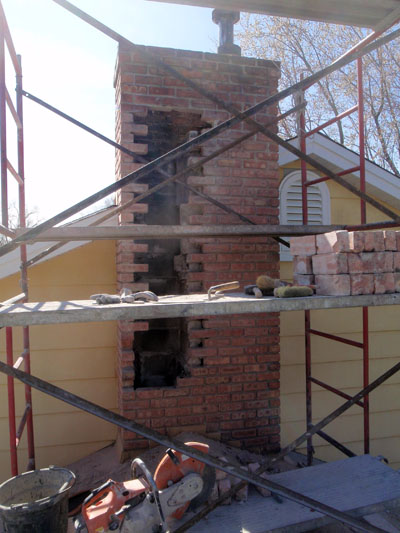 This chimney was not large enough to crawl inside so we gained access by removing bricks from the side of the chimney above the roof and also below the roof inside the garage.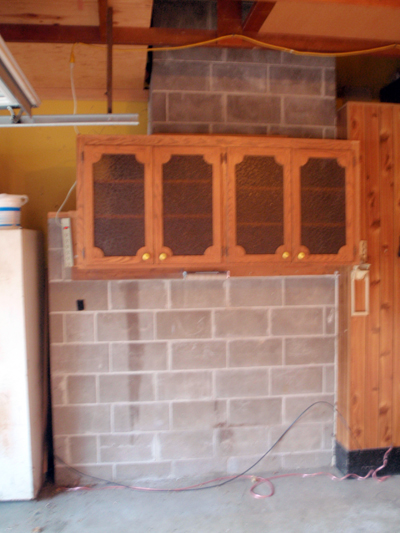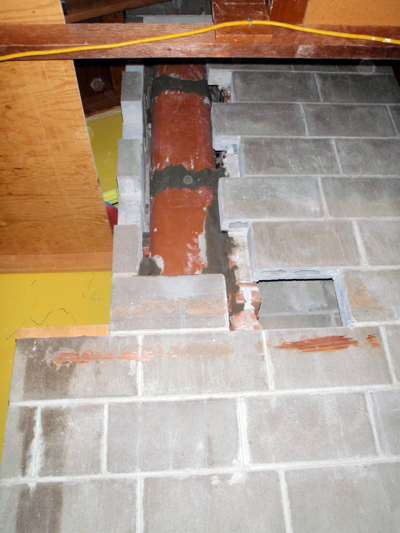 After the cabinets were moved, several blocks were removed to gain access to replace the flueliners.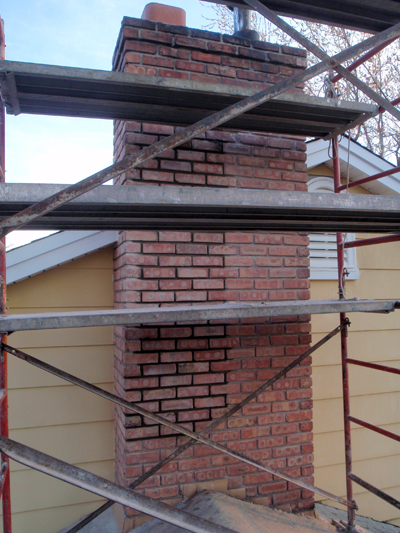 After the flueliners were replaced, the original bricks were set back in place, using colored mortar to replicate the weathered surrounding mortar. The new mortar color tames after two weeks of curing.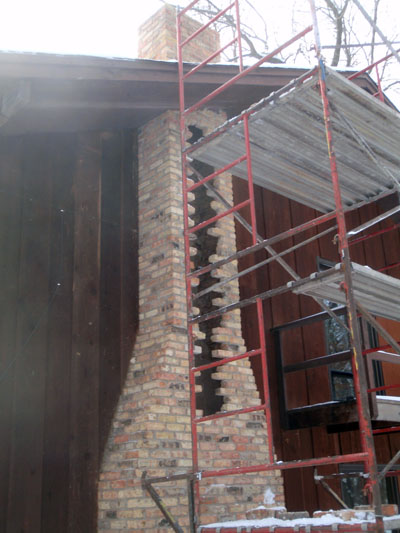 This chimney was leaking smoke into the house from broken clay flueliners. All the 8"x12" Clay Flueliners were removed and replaced with 12" round durable High Grade Flueliners.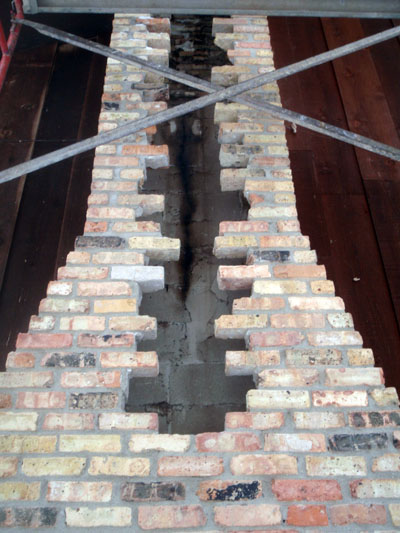 This picture illustrates the smoke stained chase.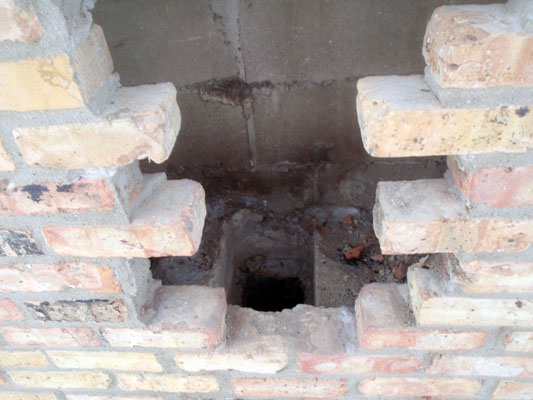 The 8"x12" opening was altered to accommodate the new 12" round Flueliners.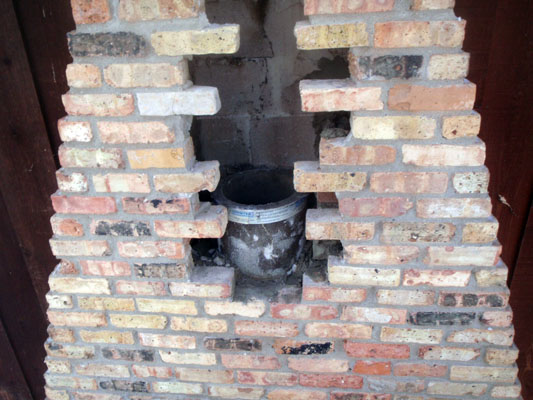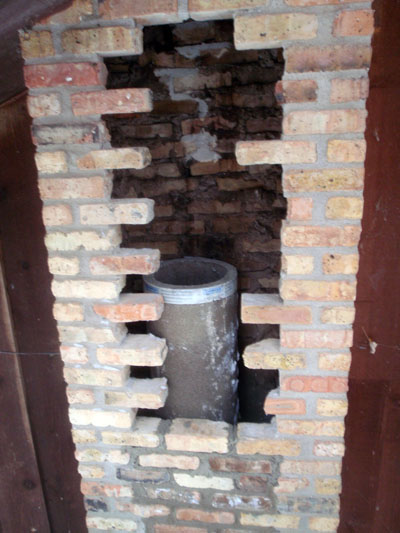 The original bricks were reinstalled as we placed the new Flueliners.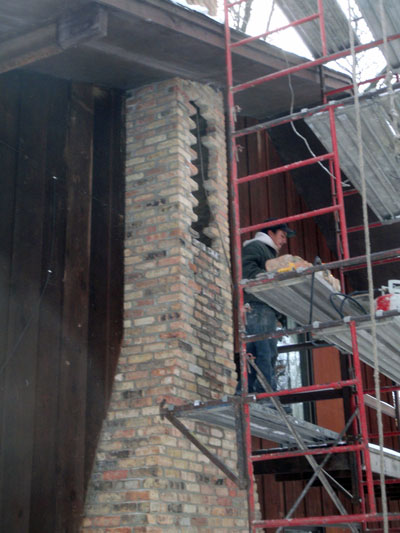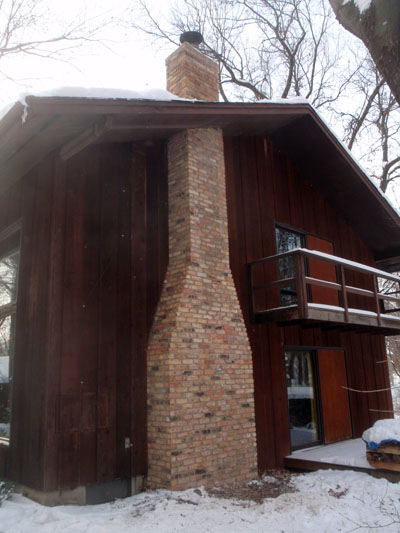 The final completed job resulted with perfect matching brick, as they were the same original brick and near perfect matching mortar color.
The chimney was also built one ft. taller to help with the draw.