Cement parging was removed from many stones on all four walls.
We replaced the mortar between all stones by chiseling and tuckpointing two inches deep.
Colored mortar was used to give the appearance of original stone walls without maintenance.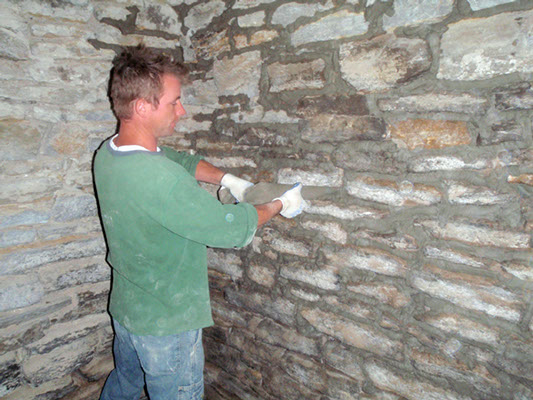 The original windows were removed and replaced with glass block panels with fresh air vents.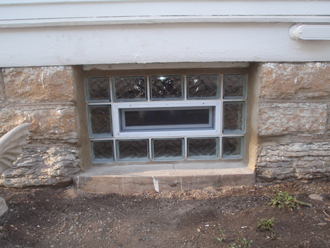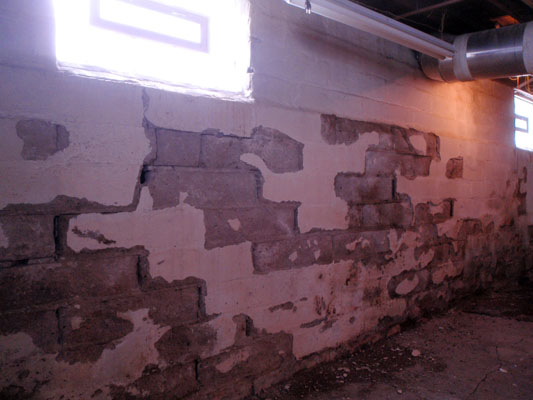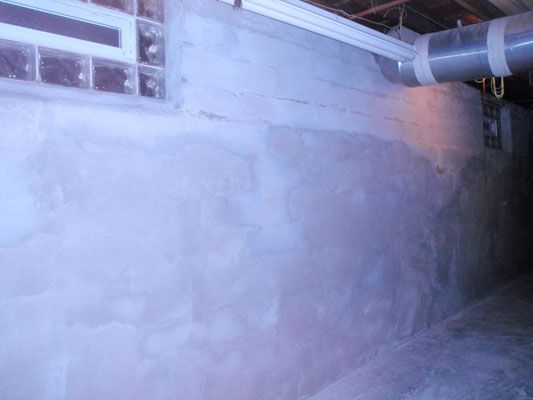 This basement wall had water damage, all deteriorating mortar joints were chiseled and tuckpointed. Several of the blocks were re-surfaced.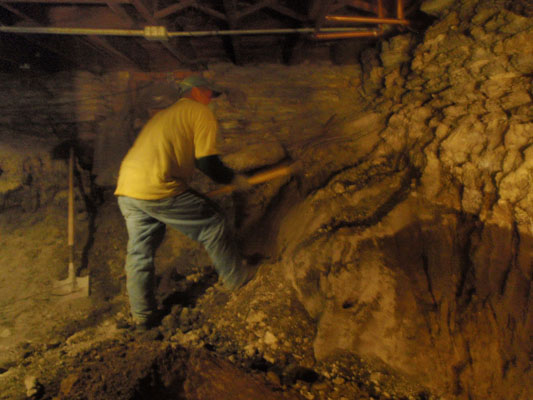 Three ft. was added to the depth of this crawl space.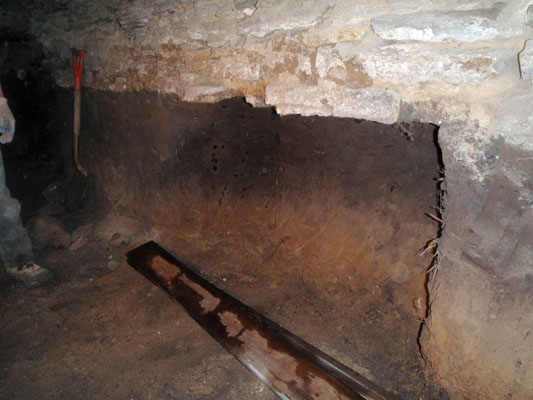 Dirt was removed from below the existing stone wall to make room for the new additional foundation.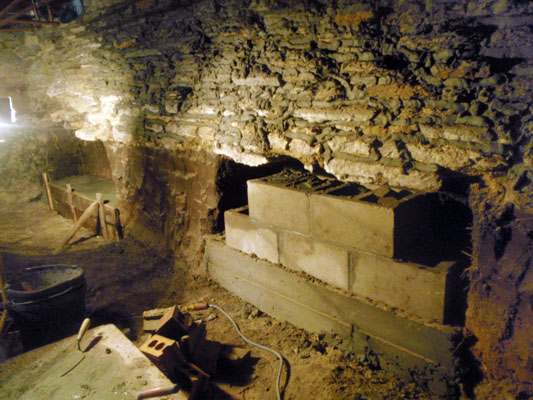 All the mortar joints of the existing stone wall were chiseled and tuckpointed.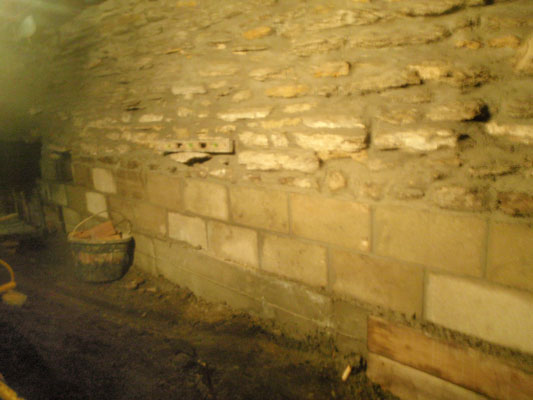 The end result added three ft. of new height to a small crawl space below the house.
A new radiant heated concrete floor was discussed and planned for future expansion.