This outdated advertising was removed; the yellow bricks were replaced with the closest matching brick available. The old bricks were not available and the new bricks did not match well enough. The faces of all the new bricks were sanded smooth, exposing the internal base color of the inside of the new bricks, resulting in a perfect match. The mortar color also matched perfectly.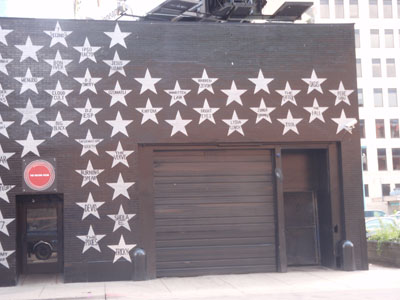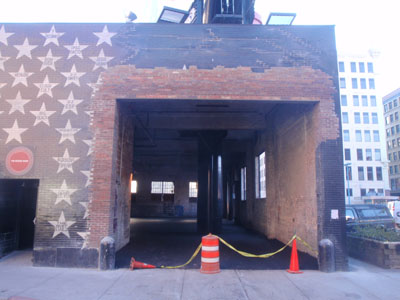 This garage door opening was increased 4 ft. in height to accept large tour buses inside.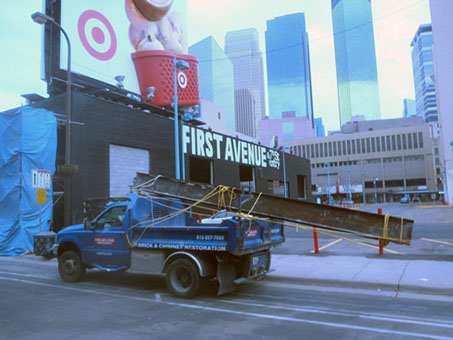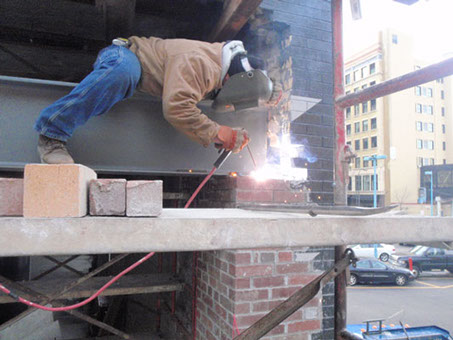 The existing "Lintel Beam" was removed and recycled and the new Beam was welded in place, 4 ft. higher than before.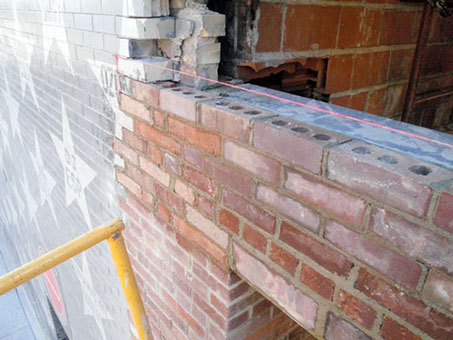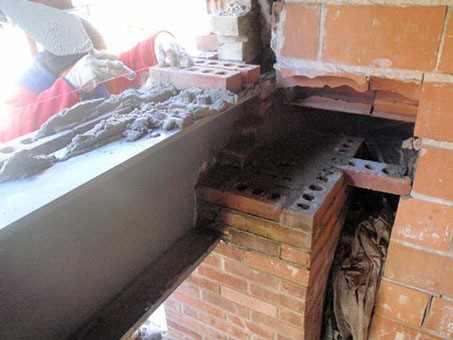 After the new "Lintel Beam" is welded in place, the structure is reassembled.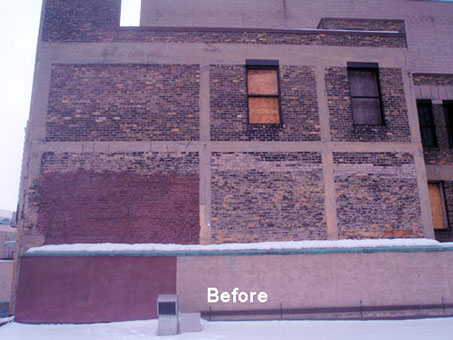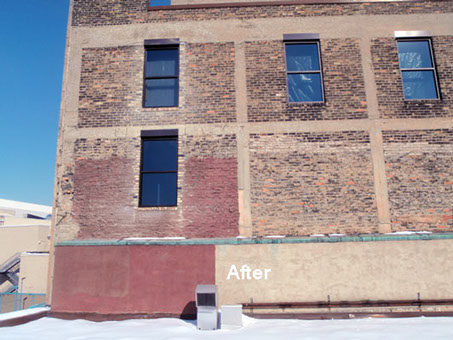 Two openings were made into the west facing wall of this downtown Minneapolis office building for the installation of two new windows; part of an extensive remodeling project by Randahl Construction Inc.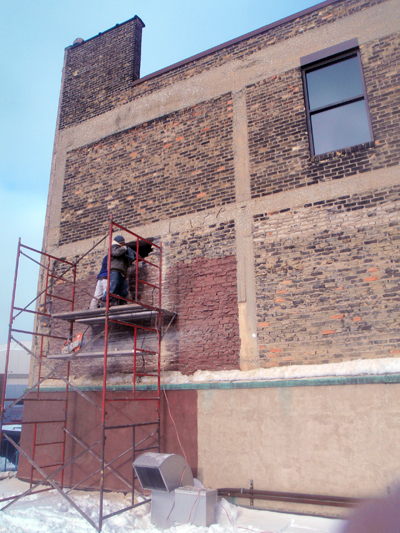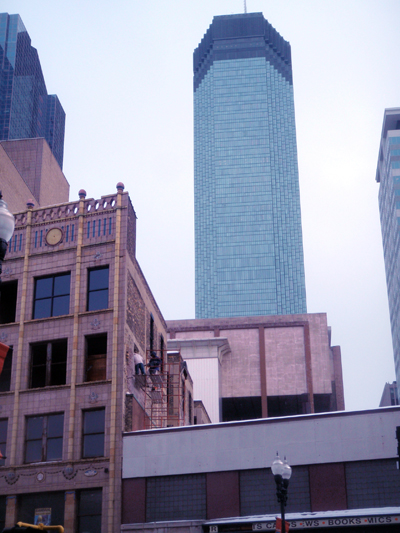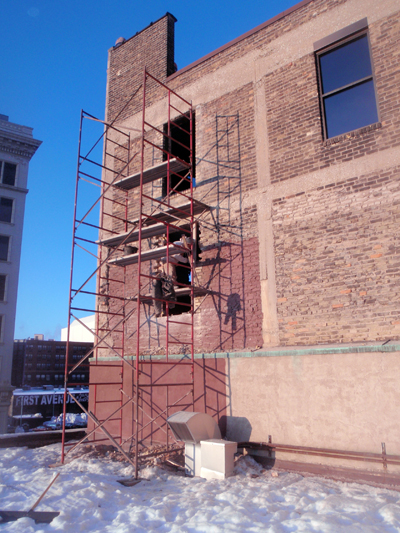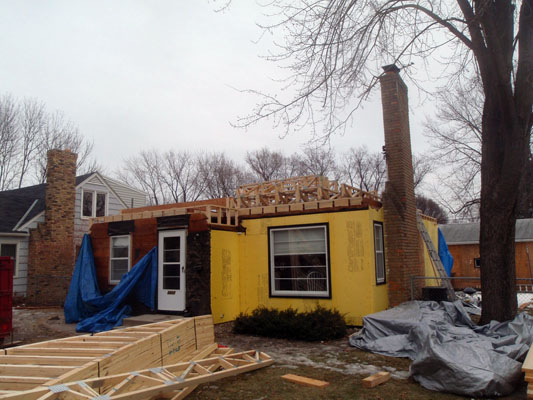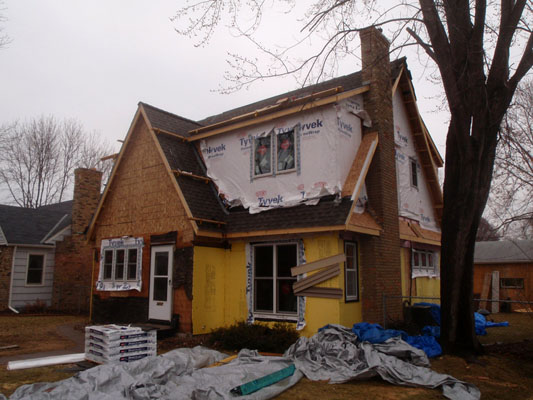 This chimney was extended 6 ft. after an extensive remodeling project by Bluestem Construction which added a second floor on top of a one story house.
The brick and mortar colors were a near perfect match to the existing chimney below.